The diary of an agent in lockdown
By Professor Jonathan Shalit OBE 31 July 2020
Supporting talent, negotiating fees and encouraging creative development have been key, says InterTalent Rights Group chairman Jonathan Shalit OBE
It has been enormously thought provoking to consider the role of Team InterTalent over the last four months, when our lives changed irrevocably during the lockdown. We work in an often-self-centered industry, but not in recent months. The generosity and thoughtfulness of so many bowled me over – and we have needed to come together – this could cost entertainment north of £200 billion and countless thousands of jobs in a worst-case scenario.
Like everyone I have had some dark moments, but for all those around me, I must win and be there. Failure is not an option because of both the role of my company and the responsibilities I have in the community.
Our business can often be cruel and insensitive, so it normally falls to the agent to support and reassure their clients who are stumbling, never more so than the last four months.
In the early weeks of lockdown, when opportunities were limited, it was the support element that was critical. I have seen this from those I work with at InterTalent and many other agents and managers I've engaged with on Zoom.
As a business, we represent two kinds of talent – non-scripted and scripted (though we also work very successfully in music, IP and with social media influencers). For scripted talent that relies on theatre, life is not good right now. With theatres closed and no imminent signs of reopening in a meaningful way, the immediate future is bleak.
For those who work on screen, life is getting more encouraging, with some film and TV grinding back into production.
We have had to tell many of our clients the devastating news that virtually all pantomimes are cancelled this year, meaning for many, the loss of bedrock income for them and their families. However, I am delighted to say we have two upcoming openings. Kimberley Walsh starring in Sleepless (in Seattle) and Tyrone Huntley is reprising his award winning performance of Judas in Andrew Lloyd Webber's (Jesus Christ) Superstar.
For those who work on screen, life is more encouraging with some film and TV grinding back into production. Soaps are now up and running and dramas are casting again – the new series of Jimmy McGovern's Moving On for BBC1 is filming in August. The Emily Atack Show for ITV2 is currently filming, having continued in development with Alex Segal and 2018 Broadcast Hot Shot, Martha Atack. A soon-to-be announced TV series for ITV starring an international comedy star we represent is in pre-production to film at Elstree in August.
Thankfully, live morning TV has continued. The importance of broadcasters such as Lorraine Kelly and Susanna Reid, who I am proud to represent should not be underestimated. I see at first hand the comfort and reassurance they give to millions every day.
Talking of morning TV, it would be remiss of me not to mention Kate Garraway, who I worked with for eight years. She has taken centre stage in a way no one could ever have wished for but without ever seeking pity she has focused all our minds on the devastation Covid-19 has wreaked on so many.
Many of us have never been busier than during the pandemic. We have had to reinvent and work in different ways, but once past the unknown and panic, a new horizon became visible. People saw different ways of doing things and opportunity.
As an agent I have had hundreds of conversations with clients, colleagues and new commercial partners and spoken with Oliver Dowling and the Prime Minister. We have done deals throughout the world including expanded relationships with YouTube, TikTok, TalkTalk and Apple. The use of Zoom has increased thirtyfold in the last six months of which InterTalent has contributed significantly I am sure.
Although the 75th anniversary of VE Day seems an eternity ago, it was in May that Ashley Vallance and I worked with the VE Day 75 pageant master as Dame Joan Collins led the nation's toast from her Belgravia balcony.
I believe we will see this forced confinement and period of lockdown manifest itself in renewed and re-energised creativity – making the 2020s a defining decade of this century.
Emma Barton performed with Katherine Jenkins from the courtyard of Buckingham Palace live on BBC1, Scarlett Moffatt and Radio 1 launched a BBC Sounds podcast, and Mark Wright's podcast TrainWright went viral globally, earning him numerous book offers.
As agents we have encouraged our clients to use this enforced downtime positively. The fact is that many will never again get this kind of opportunity to step away from the relentlessness of their lives again. Beyond this, there is so much that has been said that I will never divulge. My modus operandi is never telling anyone a confidence.
InterTalent senior agent and former award-winning actress Brooke Kinsella has described her role during lockdown as helping clients navigate a new world in which nobody has any answers and alleviating fears this period would be forever.
Talent fees
Inevitably when it comes to fees, every conversation during lockdown on talent deals has started with, "We haven't got any money, but…"
We have needed to be more flexible without accepting fees below what is fair and appropriate. My view is talent and production staff should not have salaries cut if work takes them away from home and risks their health.
We have seen many for "work" done at home via Zoom but with very little or simply no fee offered.
My colleague Benji Rom says we have really had to be creative, trying to salvage deals that were on the table, think on our feet, find alternative outlets for clients and really embrace the social media world, exploring new avenues such as TikTok.
The next few years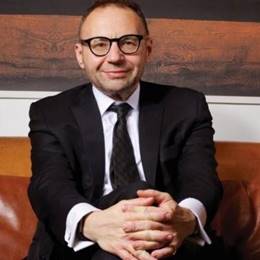 In the next few years, I believe we will see this forced confinement and period of lockdown manifest itself in renewed and re-energised creativity – making the 2020s a defining decade of this century.
As we headed towards 2020 last year, InterTalent had started a restructure to spring clean, reinvigorate and re-energise, expanding to include social media and digital management and we now have a strong focus on original content creation and IP. To say I predicted this current Covid-19 crisis would be wrong, but I did recognise global changes were afoot and that new strategies and different philosophies were needed.
Now, as we hopefully near the other side, it is about maximising all we have built on during lockdown, individually for our clients and collectively contributing to support our broadcast industry. With ever greater amounts of online information, commerce, entertainment and social networking, a fourth industrial revolution is now even eclipsing changes wrought by the first digital revolution of the late nineties.
I tell you this simply because the modern agent must be across this all, as we seek out opportunities for our clients. At InterTalent, we have used the pandemic to do just that.
Jonathan Shalit OBE is an influential UK talent agent and chairman of InterTalent Rights Group